Welcome
TO
School of Commerce and Management
About School of Commerce and Management
GSSDGS Khalsa College established the Department of Commerce in 1992 and later in the year 2009 the department broadened its academics by introducing post graduate courses M.Com and MBA programme and was renamed as School of Commerce and Management. Ever since its inception the Department has steadily grown and accomplished numerous laurels in the academic world of commerce and management. It is a vital post graduate department of the college which has national and international reputation.
The School of Commerce and Management offers four undergraduate programmes and two post-graduate programmes strongly anchored by a robust curriculum and professional body integration. Each programme is designed to provide a strong academic foundation for students who plan to pursue their careers in the field of accounting, management, and commerce.
Master of Business Administration (Leadership Development) (MBA (LD))

Master Of Commerce (MCom)

Bachelor of Business Administration (BBA)

Bachelor of Commerce ( BCom)

Bachelor of Commerce ( Accounting & Finance),

Bachelor of Commerce (Honours).

Bachelor of Business Administration (Honours)- Business Analytics and Strategy Integrated with Wiley Certificate .

Bachelor of Commerce (Honours) -Strategic Finance Integrated with US Chartered Management Accountants .

Bachelor of Commerce (A&F) - Strategic Finance Integrated with US Chartered Management Accountants .

Certificate Course in Agricultural Accounting

Certificate Course in Personality Development
The department constantly endeavors on establishing a deep student-centric foundation of learning which focuses on value addition courses like Discipline Specific Electives that augment core competencies and Employability Skill Enhancement certifications.
The department has a highly qualified, knowledgeable, friendly and motivating faculty members who are continuously working to help and guide the students to develop their skills and knowledge in the area of commerce and management. 11 Staff members are Ph.D and 8 members have enrolled for the same .The students have added to its prestige by securing university ranks and high level placements. Our students have won numerous accolades by participating in various college fests and events of national repute.
Professional course students undergo six month or 4 week internship which helps them to develop the skills and have a live experience of industrial world. Industrial visits and excursion trips are also planned once a year for all the classes. The department regularly organizes seminars, guest lectures and workshops by the eminent personalities of the business world to help students to update their knowledge regarding the latest developments in the field of Commerce, Management, Banking and Finance.
Apart from the regular curriculum inter and intra departmental activities are performed by the students to showcase their hidden talent. With all these inputs one finds our students hardworking, practical-oriented and effective in any work environment. The department annually organizes a springspree Fest where student exhibit their creativity , innovative, event organizing and management skills.
It is the department's unceasing endeavor to enrich and improve the teaching-learning process, by adopting innovative pedagogical methods. Research projects, simulation games, role plays, case study analysis, rural camps, social visits, internship programmes, and industrial visits are some of the many innovative pedagogical methods adopted. Online teaching is designed by integrating video lectures delivered by the faculty members, reading materials, daily and weekly tasks, examination and evaluation in a single online platform. The department takes pride in its best practices like- incorporating service learning in the curriculum, peer mentoring, mental health & holistic development programs, social outreach, research paper publication, skill enhancement courses etc.
We are extremely proud of our strong alumni base who carry the Khalsaite legacy forward and have proved their mettle in diverse areas.
MEET

THE

FACULTY
School of Commerce and Management
Dr. Dharminder Singh Ubha
Principal
Ph.D, M.Com, B.Com
Dr. Lakhwinder Singh
M.A., M. Phil., Ph.D
Dr. Jasleen Kaur
Professor
PhD, MCom, MFC
Dr. AJIT SINGH
Associate Professor
Ph.D.
Dr. Ravinder Jit Singh
Assistant Professor
Ph.D,M.Com
Ms. Rajwinder Kaur
Assistant Professor
M.com
Dr. Jasmine Tiwana
Assistant Professor
Ph.D, M.Phil, M.Com
Dr. Komaldeep Kaur Randhawa
Assistant Professor
B.Tech , MBA
Dr. Manju Mittal
Assistant Professor
Ph.d, M.Com, M.A.Economics,
Dr. Amandeep Kaur Sidhu
Assistant Professor
MBA
Ms. Ekta Rani
Assistant Professor
MBA, Ph. D (Pursuing)
Ms. Inderbir Kaur Aulakh
Assistant Professor
M.B.A
Ms. Dr. Sapna
Assistant Professor
Ph.D, M.Com, M.F.C, B.Ed
Ms. Jasmeen Kaur
Assistant Professor
M.Phil, M.com
Mr. Rajbinder Singh
Assistant Professor
MBA
Ms. Tripat Kaur
Assistant Professor
M.Com
Ms. Sondeep Kaur
Assistant Professor
MBA, UGC-NET
Ms. Varleen Kaur
Assistant Professor
M.Com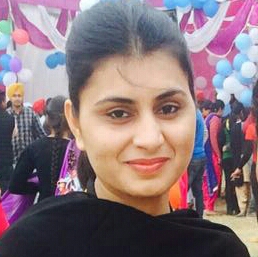 Ms. Harpreet Sandhu
Assistant Professor
M.com,B.com
Mr. Paramjit Singh Bhullar
Assistant Professor
M.Com
Ms. Harmanpreet Kaur Atwal
Assistant Professor
M.Com.
Ms. Kusam Rani
Assistant Professor
B.com,M.Com,UGC-NET
Dr. Har Sandeep Kaur Bhangoo
Assistant Professor
PhD, MBA
Mr. Supanpreet Singh Samrao
Assistant Professor
Ph.D(Pursuing),UGC- NET, M.COM
COURSES

OFFERED
School of Commerce and Management
PG Courses
Master's in Business Administration (Leadership Development)
Master of Business Administration (Leadership Development) or MBA (LD) programme at School of Commerce and Management, Khalsa College, Patiala is a two-year full-time programme. The MBA programme is structured in such a way that it closely integrates contemporary management theory and practice. The unique feature that distinguishes learning business management at SCM is its specialised approach, which is complemented by a research focus, an innovation culture, and an entrepreneurial spirit backed by world-class facilities.
Specializations: MBA (Marketing), MBA ( Finance), MBA ( HR )
Programme Outcomes
Exhibit in depth knowledge of the discipline and apply

theoretical understanding in practical contexts.

Analyze and synthesize information across disciplines/functions in order to evaluate business opportunities and make sound business decisions

Students will imbibe the requisite domain knowledge, skills & right attitude necessary to provide effective leadership in a global environment.

The courses impart knowledge and cultivate attitudes that are necessary for students to develop into competent, responsible managers.

Display skills sets in pursuit of continuous learning and adapt to the changing professional and social needs.

Summarize and apply theories of team composition, process, and motivation (including inclusivity and diversity) to effectively manage work teams
Master Of Commerce (MCom)
M.com is a two year regular post graduate course spread over four semesters in the field of commerce. It is a highly practical programme which helps student gain a comprehensive knowledge of commerce and management, leading to specialist knowledge within your chosen area of specialization. The course content takes care of the requirement of the industry as well as the academia.
Specializations: Accounting and Management, Finance, Marketing, Entrepreneurship
Programme Outcomes
To acquaint a student with conventional as well as contemporary areas in the discipline of Commerce.

To inculcate the knowledge of business and the techniques of managing the business with special focus on marketing, Insurance and banking theory law and practices.

To train the student to develop conceptual, applied and research skills as well as competencies required for effective problem solving and right decision making in routine and special activities relevant to financial management and Banking Transactions of a business.

To facilitate the students for conducting business, accounting and auditing practices, role of regulatory bodies in corporate and financial sectors nature of various financial instruments.

Analyse financial statements to interpret organisational efficiency

.
UG Courses
Bachelor of Commerce (BCom)
B.Com is one of the flagship course of the department. The BCom programme aim to provide a strong conceptual knowledge and application skills in the domain of Commerce studies and to construct a strong foundational grounding in core subjects such as Accounting, Taxation, Economics, Statistics, Auditing etc.
Programme Outcomes
The program will enable students to develop business acumen, managerial skills and abilities, and be capable of maintaining business accounts.

Students will be able to communicate effectively both in terms of business as well as social interaction

.

The program will encourage entrepreneurship spirit among students and encourage them to participate effectively in social, commercial and civic issues ultimately leading to national development.

The program will develop the ability to think critically and independently translating into a well-developed personal value system.

Students have choices to pursue professional courses such as CA, M.COM, MBA, CMA, ICWA, CS, etc

Students also acquire skills to work as tax consultant, audit assistant and other financial supporting services.
B.Com (Honours)
School of commerce and management introduced the BCom (Honours) programme to its basket of contemporary and progressive programmes. This programme caters to commerce aspirants who desire to build their professional competence on a higher plateau with specialized knowledge in the field of Business and Commerce. The three year BCom (Honours) degree programme is divided into six semesters wherein the students are given options to choose subjects from elective subjects too.
Programme Outcomes
Exhibit a systematic, extensive and coherent knowledge of understanding in the disciplinary context.

The programme emphasis to enhance problem solving skills of the students in the real business environment by way of summer training, industrial visits, case studies and projects.

Experts from the industry are invited on a regular basis in order to upgrade students' knowledge and to provide an insight into the actual requirements of the industry.

Apply research and analytics based skills in finding solutions to business problems and creating new knowledge

Demonstrate subject-related and transferable skills that are relevant in higher education, entrepreneurship and employmen

t
Bachelor of Commerce (Accounting & Finance)
Bachelor of Commerce in Accounting and Finance is a 3-year undergraduate full time regular course. The programme aims to nurture auditing and taxation professionals who become change agents in advising the corporate and thereby bring in higher standards in corporate governance and due diligence, for sustainable socio-economic growth of the nation.
Programme Outcomes
Discuss the concepts of Auditing and taxation and the other areas of Commerce.

Analyse financial statements to interpret organizational efficiency.

Apply critical thinking skills by identifying and analysing accounting issues using the relevant accounting framework.

Analyse, interpret and apply concepts of Financial, Cost and Management Accounting for business decision-making.

Execute the best practices of Accounting, taxation and Auditing

Exhibit the knowledge of entrepreneurial qualities and explore entrepreneurial opportunities.

Work effectively and professionally in teams.

Bachelor of Business Administration (

BBA)

Bachelor of Business Administration (BBA) degree program with emphasis on theories, concepts and applications. This program is suitable for students who are interested in learning business strategy and principles, preparing them to work in a professional business environment.

Specialisations: BBA( Finance), BBA (HRM ) and BBA (Marketing)

Programme Outcomes

Demonstrate proficiency in the fundamental business principles and practices that enable successful firms to operate in domestic and global environments.

Demonstrate critical thinking and analysis skills that solve business problems in a real-world context.

Equips students to demonstrate the capabilities required to apply cross-functional business knowledge and technologies in solving real-world business problems.

Students can demonstrate the fundamentals of creating and managing innovation, new business development, and high-growth potential entities.

Apply ethical principles and commit to professional ethics and responsibilities and norms of the Management practice.

Evaluate business environment and opportunities and devise strategies for responding effectively to problems, threats, and opportunities.
OUR

ACTIVITIES
School of Commerce and Management
Important

Links
School of Commerce and Management
BIBLIOPHILES
Bibliophiles are dedicated to encourage and inculcate in students the age old habit of reading books. Reading is food for the mind and soul and with this thought the book club endeavors' to bring students on board to explore the fascinating world of books. In this club students fond of reading general books other than academic books can participate, exchange books and discuss the content of the books as well. This club offers an opportunity for anyone and everyone to read books from a variety of genres, and discuss them to whatever depth is desired.
The social and educational scenario is going through a rapid change wherein the digital world is quickly replacing the much sought after books and using them as a guide. In order to make reading and learning more fun and also to indulge the current generation, novel competitions and events are organized regularly by the book club.
The major activities include Harry Potter and the Wizardry World of Hogwarts Scavenger Hunt, story completion competitions, book-mark making competition, skit competition to commemorate 72 years of the iconic poem "Ajj Akhan Waris Nu", etc.. These activities are organised with the singular focus on making students aware of the relevance of reading and at the same time inculcate organizing, creative and critical thinking skills in them.
Coordinator: Dr. Komaldeep Randhawa
Teacher Incharge: Dr.Amandeep Sidhu
Prof.Rajbinder Singh
Dr.Harsandeep Kaur
Skit Competition
2) Book Mark Making Competition
Ardaas Foundation
Ardass foundation is a charitable institutional initiative of School of Commerce and Management to sensitize the students for serving humanity with every small possible efforts which go otherwise unexplored. This provides action to the compassion among students that their small collaborative efforts can create value for others. The activities of foundation are laid on broader dimensions to experience the moments of sharing and caring, spreading love and humanity to the world around you.
Prof Tripat Kaur ( Co-ordinator)
DIVINITY CLUB
Divinity Club, School of Commerce and Management has been established to infuse moral and social values among the students. The club aims to ensure the participation of students in religious, cultural and social activities. The club organizes its activities from time to time to keep students engaged in value oriented education along with their academic education. The club also initiates competitive events in order to make students more creative and attentive.
Dr. Manju Mittal (Co-ordinator)
Meet and Greet Club
Meet and Greet Club, School of Commerce and Management, established in January 2020 to strengthen the blisses and to lessen the sorrows of team SCM with mutual support and care. The principal objective of the club is to establish the feeling of harmony and brotherhood among the department staff members. The club aims to rejuvenate its members that are being eroded by the pressures and influences of present times by celebrating together the festivals and the birthday's of club members.
Dr. Manju Mittal(Coordinator)
Global Journal of Accounting and Management
The Global Journal of Accounting and Management (GJAM) is a biannual publication of GSSDGS Khalsa College, Patiala under the patronage of SGPC, Sri Amritsar. It is a peer reviewed refereed journal which aims to disseminate quality research papers that are of high relevance in commerce, business and management domain. The journal seeks to develop research skills and enhance creativity among teaching fraternity, emerging scholars and students who can engage themselves with more profound research in thei3r academic curriculum.
The first volume of the journal was published in the year 2010 bearing ISSN No. 0976-9366. Till now total of 11 volumes have been released so far.
The journal accepts article submissions by e-mail: editorgjam@gmail.com
Editorial Board
Patron Bibi Jagir Kaur, President, SGPC, Sri Amritsar Sahib
Editor-in-Chief Dr. Dharminder Singh Ubha
Managing Director Dr. Jasleen Kaur
Associate Editor Dr. Ravinderjit Singh
Assistant Editors Dr. Amandeep Sidhu , Dr Sapna
Vol. 1, No. 1, Jan-June 2010 Vol. 1, No. 2, July-Dec 2010 Vol. 2, No. 1, Jan-June 2011 Vol. 2, No. 2, July-Dec 2011
Vol. 3, No. 1, Jan-June 2014 Vol. 3, No. 2, July-Dec 2014 Vol. 4, No. 1, Jan-June 2015 Vol. 4, No. 2, Jul-Dec 2015
Vol. 5, No. 1, Jan-June 2016 Vol. 6, No. 1, Jan-June 2019 Vol. 6, No. 2 to Vol. 8, No. 1, 2021
Environmental Issues: Spiritual Solutions
The book is the outcome of UGC sponsored, "Interfaith National Conference on Environment Management "organized by School of Commerce and Management of GSSDGS Khalsa College Patiala on March 24th, 2012. The Interfaith Scholars from all over the country having interest in Environment Management came out with immense wisdom inculcating values and ethical norms in the mankind. They provided spiritual solutions to the present day problems to re-establish harmonious relationships between man and the nature. The effort is to highlight the great philosophy from spiritual heritage so as to guide the destiny of the whole world in its environmental concerns.
Emerging Paradigms in Commerce & Management Education
The book is the outcome of National Conference on Emerging Paradigms in Commerce & Management education organized by the college on 5th September, 2009.The papers in the book give a brief idea about the overall changes that need to be incorporated in curriculum in order to make the current day education time and market relevant.
Leadership Wisdom: Diverse Perspectives
All the scriptures of the world offer immense leadership wisdom to inculcate values and ethical norms in the humankind for providing diverse solutions with a view to nurture interfaith understanding. Today, where cross-cultural and cross –religious contacts are nearly omnipresent, professionals in various sectors eg; healthcare, law, business, industry, education, NGOs, government service and public policy are beginning to recognize the need to address the religious dimensions of their work not only to serve more compassionately and effectively but also to contribute to the evolution of a more inclusive and just society. The book in hand" Leadership Wisdom: Diverse Perspectives" is based on selected papers presented in the Interfaith National Conference on Leadership organized by the College. It includes a wide range of topics from literature to the religion and spiritual wisdom, which will be a bonanza of leadership wisdom for the leaders, teachers, and academicians.
Extracurricular activities plays an important role in highlighting student's skills and talents. Outside the standard framework of course curriculum, there are endless opportunities for students to learn new skills and ignite new passions.
The department annually organizes a Springspree Fest where students exhibited their creativity, innovative, event organizing and management skills.
Plethora of innovative activities like the Ad-Mad show, Crafting with paper, Punjabi Swag, Fun in fest, Face Mask Competition, Story Completion, Business Quiz, Awesome Blossom, The Treasure Hunt, Salesperson of the Year, Book Mark Making, Card-Making, Movie-Making, Sketch-making ,Waste Management Show, Role Plays , Group Discussions are conducted .These activities help to boost the academic performance , broaden the social skills and teach students time management .
Conferences, Seminars, Workshops and Guest Lectures
School of Commerce and Management conducts frequently events like Conferences, Seminars, Workshops and Guest Lectures on the topics pertinent to Commerce, Accounting , Business and Management with an aim to make SCM students competent in handling practical work in a corporate environment.
These events bring together academics, Corporates and Policy-makers and are an opportunity to network and learn. National and International conferences, workshops, seminars and guest lectures are planned right in the beginning of the academic year and are conducted throughout the academic year.
Regular workshops are organized for the staff and students together for their exposure on recent advancements.
PLACEMENT AND TRAINING
Dr. Ganda Singh Career Guidance, Counseling and Placement Center arranges on -campus and off- campus placement drives for the final year students of School of Commerce and Management by inviting various companies from different sectors. The Placement committee is a team of highly motivated students, mentored by faculty members and professional bodies like Alamabay who work towards achieving the goals of obtaining the desired placement offers to the students.
Campus Placements: Students at the School of Commerce and Management benefits from the career support and acquire a set of strong skills to secure future employment. In the recent years, students have received the offer letters from various companies like ICICI Prudential, R1RCM, HDFC Life Insurance, Lakshya, Omtec, Smartec Solutions, Axis Bank, Health Care Pharma and many more.
Off – Campus Training :All students of BBA final year are required to spend a full six month semester in the industry completing an industrial project under the supervision of industry supervisors and SCM faculty members. Similarly the students of MBA (LD) and B.Com (Honours) spend a six week summer training in Banking and Industrial sector respectively. This provides a system of education that formally integrates academic studies with related work experience.
Tejashwar Attwal, Deputy Manager , HDFC Bank , Patiala
"Throughout my two years of MBA at Khalsa College Patiala, I had numerous opportunities to develop analytical skills, leadership and proactive thinking through various programs and events. One can always see the team of committed faculty striving hard in the holistic development of the students. It is because of the excellent placement team, that I got placed at HDFC Bank. Big thanks to all my faculty and friends for the amazing journey at Khalsa College."
Lalit kalra, Manager, Indusland Bank, Sangrur
"The placement team constantly made efforts to get the best possible opportunities for us. I would like to thank them for providing me an opportunity for securing a position in banking sector. I am always proud to say that I am an alumnus of MBA at Khalsa College"
Karish Gera, Unit Manager , ICICI Prudential, Patiala "My three years student journey at Khalsa College will always be very memorable. I felt very connected with faculty, staff, and other students, and I felt a great sense of belonging. I found the faculty to be particularly engaging and welcoming in the exchange of ideas and thoughts. Course curriculum & club activities have provided me a platform to work with my peers coming from a diverse range of backgrounds, interests and talents, thereby equipping me with skills required for succeeding in cross-cultural environments in my career ahead."
Contact

Us
School of Commerce and Management
How to Reach Us ?
Khalsa College Patiala
Badungar Road,Patiala-147001
Punjab,India
http://khalsacollegepatiala.org , https://kcpadmissions.in/home
83603-77509, 62833-61407
khalsacollegepatiala@gmail.com, khalsacollegepatiala@yahoo.com