Welcome
TO
P.G.Department of Chemistry
About P.G.Department of Chemistry
The history of our Chemistry Department began in 1960, when G.S.S.D.G.S. Khalsa College was established. The Aim of the department of chemistry is to build a rich intellectual potential embedded with interdisciplinary knowledge, human values and professional ethics among the youth, so that they contribute to society and create a niche for a successful carrier.
In the quest of academic excellence, the Department is dedicated in providing the best quality and up-to-date education for our students. We offer degree programmes at undergraduate and postgraduate level. The department offers Masters Degrees in Chemistry in three fields of specialisation (Inorganic, Organic and Physical chemistry) and undergraduate degree in B.Sc. Honors chemistry. Our college is the first one to start B.Sc. Honors chemistry course in Punjabi University. The department offers courses to about 500 students each year. The first batch of postgraduate students passed out in 2013. The department has a glorious and illustrious status in the field of education. It has well equipped laboratories to conduct practicals. Beside academic activities, to create awareness about environment in students, chemistry department is organising various activities under green chem club. At the chemistry department we wish to provide our students the best possible learning environment to help them identify their career objectives, to express, organize, and implement their ideas individually as well as collectively.
These aims are served well by:
Well equipped laboratories which are upgraded from time to time,
A competent, hardworking, sincere faculty,
An enthusiastic, forward looking, supportive management,
Industrial visits of students from time to time,
Encouraging students to participate in various national conferences and seminars.
We strive to enrich the teaching-learning process by way of
Regular tests and assignments,
External guest lectures by subject experts,
Encouraging students to make presentations, organize seminars, and other activities.
The Department comprises of extremely well qualified and highly competent faculty members. Besides teaching, faculty has active, funded research projects that stretch this traditional structure to cover an exciting array of interdisciplinary research. Various faculty members have made significant contributions in coordination chemistry, polymer chemistry, organometallic chemistry, synthetic organic chemistry apart from the natural products, heterocyclic chemistry, and analytical chemistry. The faculty has published many research papers in reputed peer reviewed Journals. The Department has one patent to its credit
MEET

THE

FACULTY
P.G.Department of Chemistry
Dr. Anju Khullar
Assistant Professor
M.Sc., Ph. D.(Org. Chemistry)
Dr. Monika Bansal
Assistant Professor
NET, M.Phil., PhD
Dr. Rupy Dhir
Assistant Professor
M.Sc., M.Phil., NET, Ph.D.
Dr. Ratan Pal Singh Randhawa
Assistant Professor
MSc. Ph.D (Physical Chemistry)
Ms. Heena Rekhi
Assistant Professor
PhD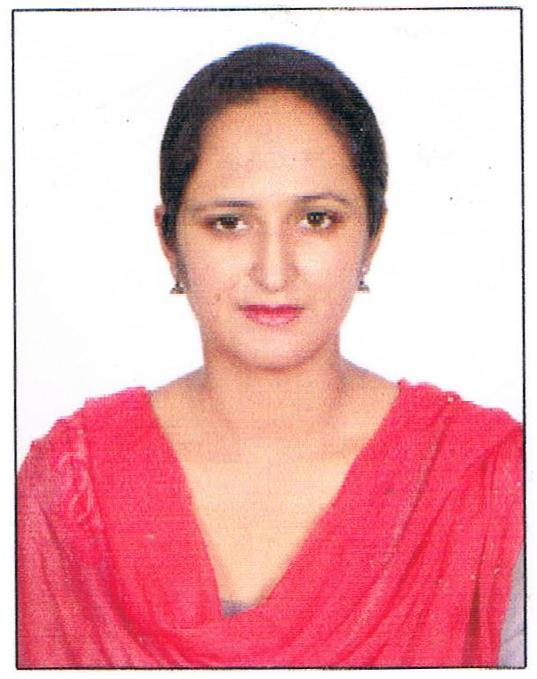 Ms. Sukhchain Kaur
Assistant Professor
M.Sc chemistry
Ms. Manpreet Kaur
Assistant Professor
M. Sc Chemistry, B. Ed
Mr. Waheguru Singh
Assistant Professor
m.sc
COURSES

OFFERED
P.G.Department of Chemistry
PG Courses
UG Courses
B.Sc. Non-Medical
B.Sc. (Hons) Chemistry
Certificate Course in Pharmaceutical Chemistry
OUR

ACTIVITIES
P.G.Department of Chemistry
Important

Links
P.G.Department of Chemistry
Fourier-transform infrared spectrometer (FTIR)
UV-Vis Spectrophotometer with Peltier temperature Controller
0.1mg weighing balance
Ultrasonic Probe Sonicator
Dissolution Test Apparatus
Digital Melting Point Apparatus
Water Distillation System (DI Water)
Rotational Digital Viscometer
Contact

Us
P.G.Department of Chemistry
Dr Anju Khullar (HoD)
+91-8146377055
Dr Rupy Dhir
+91-9465208678